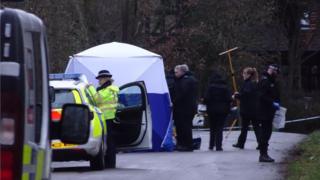 A second man has been charged in connection with the fatal stabbing of two men within hours of each other.
The first victim was found in the boot of a car near Scratchwood Park, Barnet, on 19 December, while a second man was discovered by officers in Hogg Lane, Elstree on 20 December.
On Christmas Day, Besnik Berisha, 42, of Martock Gardens, Friern Barnet, was charged with two counts of murder.
Kaziku Tuwisana, 31, of no fixed address, faces the same charges.
Mr Berisha is due before Willesden Magistrates' Court on Thursday.
The Met Police has asked drivers who "may have caught something that could prove massively important" on dash-cam footage to contact them.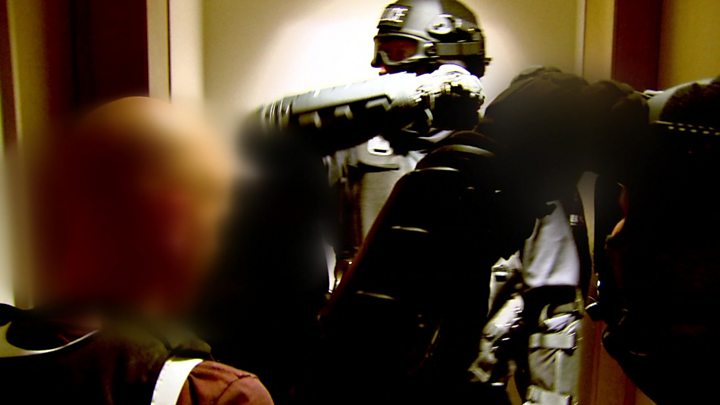 Police investigating what they say is the UK's biggest ever drugs conspiracy have charged 13 men.
The charges of conspiracy to import drugs follow a National Crime Agency investigation into the alleged smuggling of billions of pounds of cocaine, heroin and cannabis.
The NCA said the men were suspected of being members of an international organised crime group.
The men, aged 34 to 59, will appear at Manchester Magistrates' Court later.
It comes after they were arrested in dawn raids on Tuesday in London, Manchester, Stockport, St Helens, Warrington, Bolton, Dewsbury, and Leeds.
The NCA said seven men have now been charged with four counts of conspiracy to import class A drugs and four counts of conspiracy to import class B drugs.
They are Paul Green, 54, of Eccleston, St Helens; Sohail Quereshi, 59, of Wood Crescent, White City, London; Mohammed Ovais, 41, of Bournlee Avenue, Burnage, Manchester; Ghazanfar Mahmood, 48, of Green Lane, Bolton; Ifthikar Hussain, 46, of Upland Grove, Leeds, West Yorkshire; Vojtech Dano, 38, of Vulcan Gardens, Dewsbury, West Yorkshire and Ivan Turtak, 34, of Vulcan Gardens, Dewsbury, West Yorkshire.
A further six men have all been charged with two counts of conspiracy to import class A drugs and two counts of conspiracy to import class B drugs.
They are Khaleed Vazeer, 56, of Westwood Avenue, Timperley, Manchester; Steven Martin, 48, of Chorley Old Road, Bolton; Andrew Reilly, 37, of Grange Park Road, St Helens; Mark Peers, 55, of Norbeck Close, Warrington; Paul Ruane, 58, of Bewsey Rd, Warrington and Oliver Penter, 37, of Gladstone Street, Stockport.
Four men and two women from the Netherlands – who were arrested in April by the Dutch National Police on European Arrest Warrants – are currently awaiting extradition to the UK.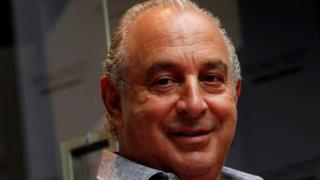 British retail tycoon Sir Philip Green has been charged in the US with four counts of misdemeanour assault.
The charges come after a fitness instructor in Arizona alleged that he repeatedly touched her inappropriately.
The incidents, which Sir Philip strenuously denies, allegedly occurred at the Canyon Ranch resort in Tucson in 2016 and 2018.
Pima County Attorney's Office said each count carries a potential sentence of up to 30 days in jail.
Sir Philip could also face a fine of up to $500 (£400) and up to a year of probation on each count, the attorney's office said.
The complainant said in a police interview that Sir Philip had slapped her bottom.
Sir Philip's Arcadia Group owns the High Street chains Topshop, Burton, Dorothy Perkins, Evans, Miss Selfridge, and Wallis.
A statement issued by Arcadia said: "Sir Philip strenuously denies these allegations and is disappointed that the charges have been filed in his absence and they are minor categories of misdemeanour in the United States."
The statement said Sir Philip would be represented by his lawyer in court as he was not required to attend personally.
It added: "Contrary to previous suggestions in the media there is no allegation of any sexual assault or misconduct made by the prosecution."
The charges against Sir Philip come as his business faces significant challenges, with nearly 50 stores due to close and MPs calling on him to use his own wealth to fund the company's pension scheme.
He was also at the centre of controversy earlier this year when he took out an injunction barring the Daily Telegraph from reporting allegations of misconduct against him by employees, which included bullying along with sexual and racial abuse, allegations the businessman strongly denied. He later dropped the injunction.
A date for the first court hearing has been set for 19 June at Pima County Court.